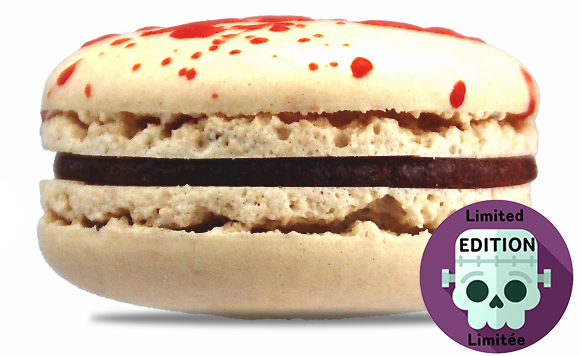 Blood Orange
Sale price $0.00 Regular price
Orange Bloody Orange
This october, scary macaron haunts our house of flavours. Its phantom white shell stained with red splatters hides a zesty blood orange confit... A chilling dark heart macaron with a bitter aura that will give you goosebumps at each bite!
Ingredients : 
Shell: Sugar, Ground almonds, Liquid egg whites, Corn starch, Water, Dry albumen. Filling: Sugars (sugar, blood orange puree), Blood orange, Dried apples, Pectin, Citric acid, Mix 4 spices. Decoration: Ivory chocolate compound (sugar, cocoa butter, skim milk powder, sunflower lecithin, natural vanilla flavour), Red allura
Contains: Eggs, Milk, Nuts (almonds) – May contain: Wheat, Soy, Other nuts.