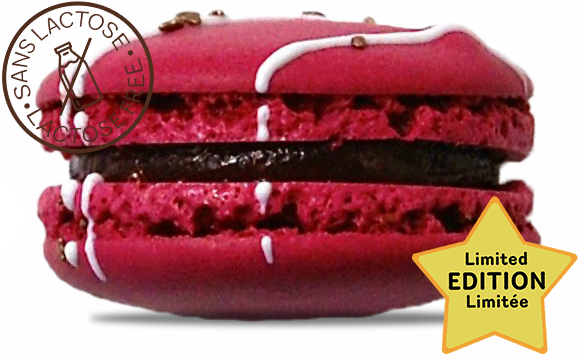 Strawberry-Rhubarb
Regular price
Shell: Sugar, Ground almond, Egg white, Corn starch, Water, Food coloring (water, high fructose corn syrup, glycerine, sugar, FD&C red 40, modified food starch, FD&C red 3, FD&C blue 1, xanthan gum, carrageenan gum, sodium benzoate and potassium sorbate, methyl paraben and propyl paraben, citric acid), Dry albumen.
Filling: Ingredients: Sugars (Sugar, Rhubarb, Strawberry puree), Dry apple, Pectin, Citric acid, Xanthan gum.

Contains: nuts (almond), egg, soy. May contain: peanuts, gluten.