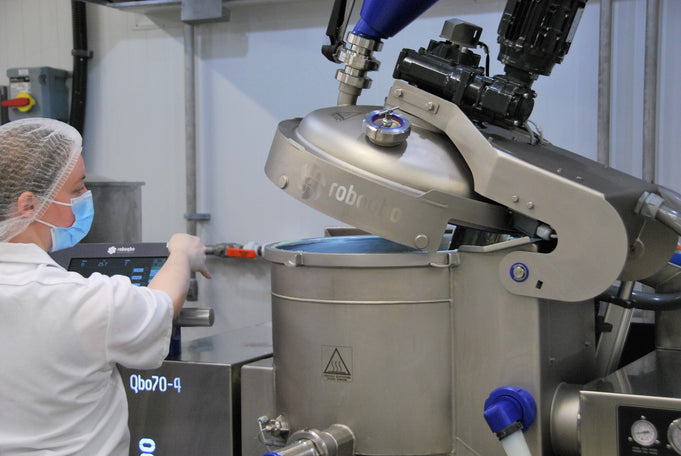 🏭 Point G Factory (Varennes)
Pastry chef
In order to support our strong growth, given the success of our products, we are looking for pastry cooks at our brand new, state-of-the-art production center, located in Varennes.
Point G's main goal is to always keep people at the heart of the process, and that is why our values are above all based on passion, authenticity, respect and commitment. The essential pillars for the cohesion of a close-knit and inspired team.
Our manufacturing workshop is located in VARENNES, on Montreal's south shore.
 JOB DESCRIPTION – PASTRY CHEF
You will proceed to manufacture of our carefully made colorful range of macarons and pastries.
 You are :
Punctual and professional
Quick and thorough
Positive, dynamic and motivated
 You have :
A good team spirit
A good physical condition
A basic pastry training and/or a significant experience (asset)
Under the responsibility of the production manager, you will be in charge of the following missions :
Prepare doughs, ganaches and confits
Assemble and bake pastries
Operate technological equipment
Comply with hygiene rules, food standards and traceability in a HACCP/SQF environment
Contribute to the maintenance of equipment and production areas
Participate in continuous improvement
Training:
DEP / AEC or Certificate (Preferred)
 Experience:
Pastry: 1 year (Preferred)
Bakery-pastry: 1 year (Preferred)
Send us your resume and we will contact you!