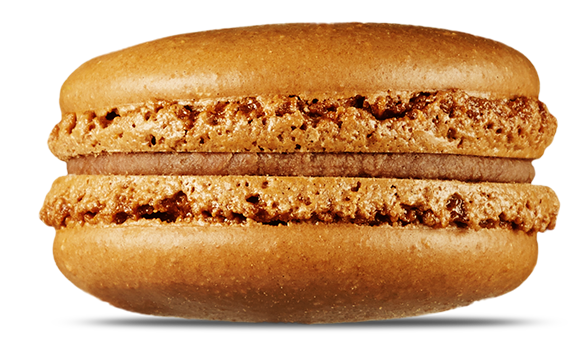 Chocolate caramel
Regular price
The shocking duo
What could be more decadent than the encounter between chocolate and caramel? This double-flavored macaron is a symphony of happiness, and it's a good bet it'll be love at first sight.
Ingredients: Shell: Sugar, Ground almond, Liquid egg white, Corn starch, Cocoa powder, Food coloring preparation (allura red, sunset yellow FCF, tartrazine, brillant blue FCF, indigotine, erythrosine, tartrazine), Dry albumen. 
Filling: Milk chocolate (sugar, cocoa butter, whole milk powder, cocoa mass, soya lecithin, natural vanilla flavour), Cream 35% (cream, carrageenan), Glucose.
Decoration: Gold color.
Contains: nuts (almond), egg, soy, milk. May contain: gluten.