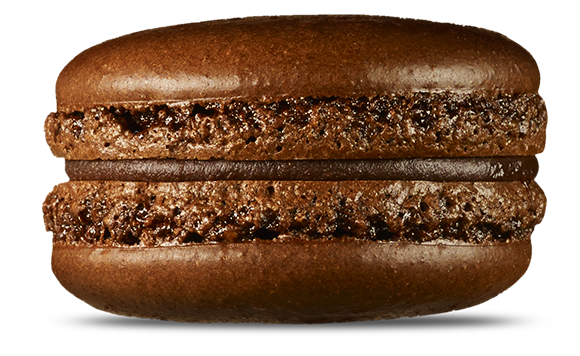 Dark chocolate
Regular price
A taste of paradise
One bite of our dark chocolate macaron is enough to make you grow wings. Quite simply, it will send you immediately to the seventh heaven.
Ingredients: Shell: Sugar, Ground almond, Liquid egg white, Corn starch, Cocoa powder, Food coloring preparation (water, high fructose corn syrup, glycerin, red allura, sunset yellow FCF, tartrazine, modified food starch, sugar, blue brilliant FCF, indigotin, erythrosine, carrageenan gum, sodium benzoate and potassium sorbate, xanthan gum, citric acid), Dry albumen.
Filling: 35% cream (cream, carrageenan), Dark chocolate (sugar, cocoa mass, cocoa butter, soy lecithin, natural vanilla flavor), Sucre (Glucose), Cocoa liquor, Sea salt.
Contains: nuts (almond), egg, soy, milk. May contain: gluten.