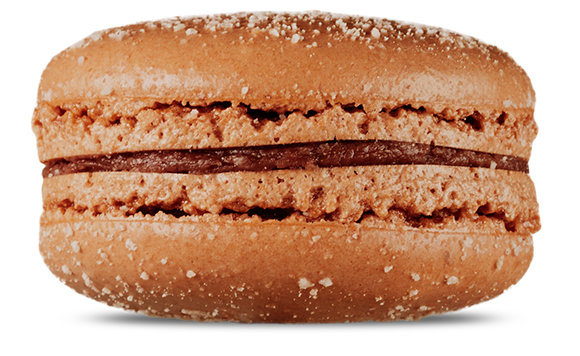 An autumn to eat
A warm taste, a comforting scent... Our roasted hazelnut macaron tastes like a nice walk in the woods and autumn flavor.
Ingredients: Shell (sugar, corn starch, powdered almonds, egg white, water, dye). Filling (milk chocolate, 35% cream [cream, whey solids, carrageenan, corn starch], hazelnut paste [hazelnuts], trimolin).
Contains: nuts (almond), egg, soy, milk. May contain: gluten.