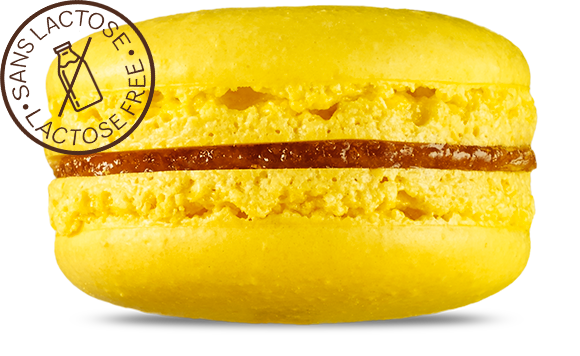 The tangy touch
Our lemon macaron is the perfect balance between the acidity of the fruit and the roundness of the zest. A must of our range, for a moment of vitamined tasting.
Ingredients: Shell: Sugar, Ground almond, Liquid egg white, Corn starch, Water, Food coloring preparation (water, high fructose, corn syrup, glycerine, FD&C yellow 5, sugar, modified corn starch, carrageenan gum, sodium benzoate and potassium sorbate, xanthan gum, citric acid), Dry albumen. Filling: Juice lemon, Whole lemon, Sugars (sugar, glucose), Dry apple, Pectin.
Contains: nuts (almond), egg, soy. May contain: gluten.