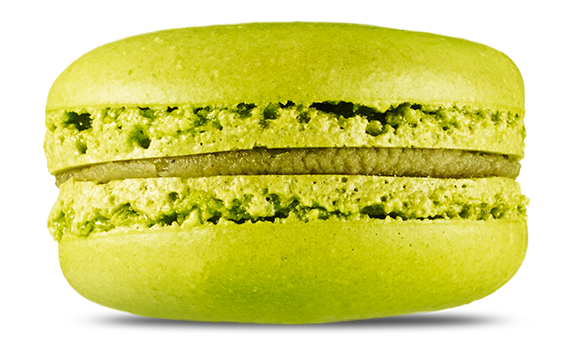 Finesse in the pure state
Subtle aromas, a captivating color, a melting texture... Nothing helps to resist, let your taste buds surrender to the finesse of our pistachio macaron.
Ingredients: Shell: Sugar, Ground almond, Liquid egg white, Corn starch, Water, Food coloring preparation (water, high fructose, corn syrup, glycerine, sunset yellow FCF, tartrazine, sugar, modified corn starch, carrageenan gum, sodium benzoate and potassium sorbate, xanthan gum, citric acid), Dry albumen.
Filling: Sugars (mango puree, sugar, passion fruit puree), Dry apple, Pectin, Water, Citric acid, Xanthan gum.
Decoration: Allura red color.
Contains: nuts (almond), egg, soy, milk. May contain: gluten.