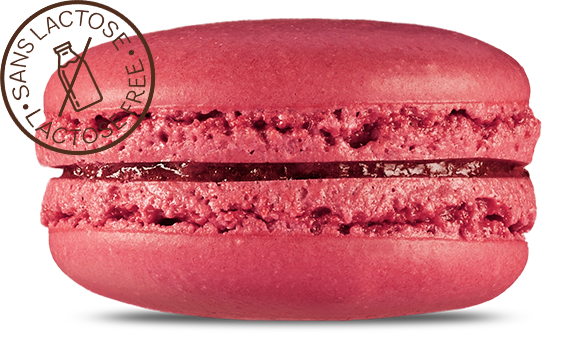 Summer picking
Our raspberry macaron is all the joy of a summer harvest. The finesse of its fruity taste, its dazzling pink dress... one cannot do without.
Ingredients: Shell: Sugar, Ground almond, Liquid egg white, Corn starch, Water, Food coloring preparation (water, high fructose corn syrup, allura red, sunset yellow FCF, tartrazine, modified food starch, sugar, brilliant blue FCF, erythrosine, carrageenan gum, potassium sorbate xanthan gum, methyl paraben and propyl paraben), Dry albumen.
Filling: Sugars (raspberry puree, sugar), Dry apple, Pectin, Citric acid, Xanthan gum.
Contains: nuts (almond), egg, soy. May contain: gluten.