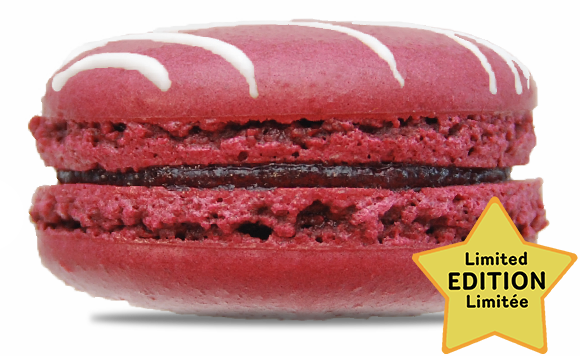 Smoothie
Sale price $0.00 Regular price
Warning : Fruit Bomb incoming!
There is nothing better than a smoothie to taste the essence of summer. This little one gathers an explosive mix of banana, blackbery and raspberry, bursting with joyfull energy and sweet fruity flavours.

Ingredients :
Shell: Sugar, Ground almond, Liquid egg white, Corn starch, Water, Food coloring
preparation (water, high fructose corn syrup, glycerin, red allura, erythrosine, sugar,
modified corn starch, Brilliant blue FCF, sodium benzoate, potassium sorbate,
carrageenan gum, xanthan gum, citric acid), Dry albumen. Filling: Sugars (sugar,
raspberry puree, banana puree, blackberry puree), Dry apple, Pectin, Citric acid.

Contains: Egg, Milk, Nuts (almond) – May contain:  Wheat, Soy, Other nuts.